The Call (2016). Play for 3 women and 3 men.
About being blind, literally and metaphorically. About not seeing the danger until it's too late. About feeling isolated, as does Rune, a young man working as a systems administrator at a telemarketing company, a place where all other employees are blind or severely visually impaired. Rune is lonely and trusts no one, not even Tilde, a colleague with whom he falls in love. Though she and everybody else around him are blind, he feels watched and persecuted. Paranoia blooms, and he is finally compelled to act.
"From the very first line, Astrid Saalbach builds up the text until it completely encircles the terrifying story in The Call. There's not one word too many nor one too few … a story one cannot shrug off … And just like in The End of The World, her play from 2003, Astrid Saalbach has added drops of magic to The Call, leaving one doubting what is a dream and what is reality." Dagbladet Information.
"Astrid Saalbach's both funny and chilling thriller … In The Call, Saalbach, one of Danish theater's most important playwrights, sets out to crush the language … it's masterfully done." Weekendavisen.
"Astrid Saalbach writes with her x-ray vision directed at the human psyche and with a deeply human reference … one of Denmark's shrewdest and most capable play-crafters … The Call's passion and pain make it enormously impressive. In less than two hours, Saalbach, in her usual psychological thriller-like way, sets in play a number of fundamental human themes … The Call can't easily be shrugged off … This is top-shelf, long-lasting, suction-cup-theater." Five stars. Kirsten Dahl, Århus Stiftstidende.
"Can Astrid Saalbach still write superb plays? You bet! … The Call is powerful, original in theme and dialogue – almost exclusively short, condensed sentences, often lacking subject … ingeniously, the play circles having the courage to choose and to see life in other ways than through the eyes." Five stars. Jyllands-Posten.
"A powerful text that leaves the audience with food for thought. One can be blind in more than one way – one can be visually impaired, or blind to reality." Four stars. Ungtteaterblod.dk.
The Stylists (2014). Play for 5 women.
F, a middle aged woman in a crisis, spies on four young women in a small hair salon, the center of femininity. Using all means at her disposal, F attempts to get close to them: Mette, Jorun, Trine, and the recently arrived Boogie, a stranger with a shadowy past and a remarkable talent for accounting. Who are these women? Who are their many customers? Who is F, herself? What is it that clouds her conscience? When Boogie disappears, F's dubious enterprise is brutally revealed. A tragicomic play about being a woman and having difficulties with other women. About gender as construction, biology, or a curse. About fiction and reality, and losing one's way between the two.
"At the core, the play is an astute description of women's feeling of impotence when it is allowed to grow to nightmarish dimensions. It's a sharp look at a world of women where men are incompetent, and where "readiness for change" is nothing but a cliché in the Cosmopolitan magazine. Director Søren Iversen summons the mildest, wildest and weirdest in his charming female ensemble, and the players soar with hormones and humour." Anne Middelboe Christensen, Information.
"Astrid Saalbach's new play about a stranger entering a claustrophobic house of mirrors is both witty and wacky. A danse macabre where realism and evil dreams meet. It's rough and grotesque. But it's … also satire on a high level." Klaus Rothstein, Weekendavisen.
"Entertaining, innovative and well put together. Full of funny and outlandish characters and episodes, that – at least for me – ring true. Handles big subjects, especially for women, worth considering for everybody." Katrine Tøt, Kulturshot.
"Good comic performances by five strong women. The salon symbolises an oppressive culture that holds women to impossible standards of beauty. The many changes of roles and masks is an interesting device in the play's depiction of women as dress dolls, whose looks are dictated by men." Three stars. Kristian Husted, Politiken.
"Aesthetically superb. A requiem in a house of mirrors, a mass for the estranged pseudo-female. The stage design by Stine Martinsen, who is also now starring at Folketeatret and Göteborg Stadsteater, is a precise metaphor for women's never-ending self-reflecting emptiness, featuring moments of beautiful transformations." Maria Ciccia Smidl, Sceno.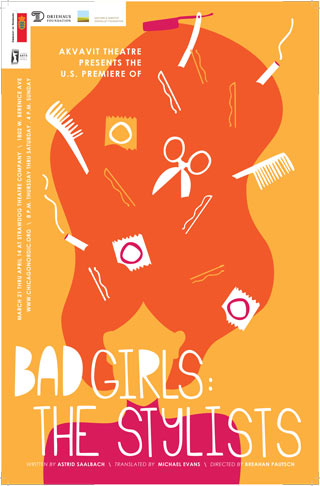 LITTLE SOLDIER (2013). SHORT MONOLOGUE FOR 1 WOMAN.
A short monologue about a female soldier, recently returned from war. Commissioned by the French theatre Comedie de Valence. Published in the theatre journal Teater 1. Translated to French.
Red and Green (2010). Play for 3 women and 2 men.
A group of European aid workers in a third-world country torn by civil war, somewhat like Nepal. One person is homesick, another disconnected herself long ago, yet others are drifting, having lost their sense of place. Promiscuity is rampant, and while testing private and professional limits, all try in different ways to repress the fact their work may do more harm than good. A kaleidoscopic tale of power and impotence.
"Red and Green have traces of a Strindberg chamber play, a contemporary Ghost Sonata with complex and bickering characters." Nummer.se:
"Surprises at regular intervals, and Saalbach neatly joins the first and the last scene." Lars Ring, Svenska Dagbladet
"The words of Sofi Helleday miss the mark each time with wonderful precision … One is embarrassed by each new Caucasian arrogance, as if it were your own. If you laugh – and you will after all – you will feel the laughter sticking in your throat. Because what you are served is the bitter truth." Ingegärd Waaranperä, Dagens Nyheter
"Saalbach's words always sting either one's dreams or one's conscience. As a spectator to her plays, you are being mirrored so wryly and shrilly that you cannot avoid realizing the reflection is partly true … Practically every perversion is displayed with a grotesque humour in a story that goes topsy turvey." Anne Middelboe Christensen, Information
"A comedy about the white colonial master and his wife, who heartily confuses one guest with another, and death with a party. In any case, this is a superb display of human destruction." Per Theil, Politiken
"Dramaturgically, Saalbach has put the concluding scene first and allowed the other scenes to be played non-linearly, leaving the puzzle unsolved until the last minute. Crafty work. And her art of writing lines – characters speaking almost without employing subjects – contributes to an amputated, threatening rhythm in the dialogues, causing them cleverly to remove themselves from realism." Jacob Steen Olsen, Berlingske Tidende
Premiered at Stockholm City Theatre, 2010. Staged in Denmark, Poland, United States, and other countries. Translated to Swedish, Norwegian, English, Polish, and French. Published in book form in Danish (with Pietà) by Gyldendal and in the theatre journal Theatre Forum.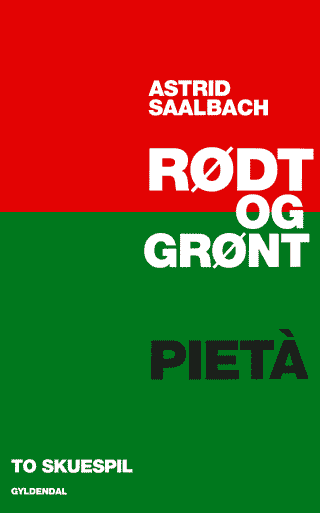 PIETÀ (2007). PLAY FOR 1 WOMAN AND 1 SUPERNUMERARY MALE.
Rie, a middle-aged woman with a little too much going on in her life and career, wakes up with a dreadful hangover. She finds herself in a hotel room. Next to her lies a young man she does not know. He lies somewhat too quietly.
"Aarhus Theatre's production of Astrid Saalbach's award-winning monologue is the best so far, the most accomplished and totally surprising." Lars Wredstrøm, Børsen
"This is about something other and more than the story in Death of a Salesman, the sad fate of a single human … Because the tragedy of this woman, Rie, also is the fact she has lived by the rules of men. She has become like them. She has worshipped false gods." Jakob Steen Olsen, Berlingske Tidende
"The ground gradually disappears beneath her with an inevitable, fatal logic, somewhat like in a Greek tragedy. Things can only go from bad to worse, but in high spirits, with black humour." Monna Dithmer, Politiken
First produced at Stockholm's City Theatre. Played in Canada, Czech Republic, Denmark, Estonia, Finland, Faroe Islands, Italy, Norway, and Sweden. Published in book form in Danish (with Red and Green) by Gyldendal, and in Estonian. Translated to German, English, Czech, and French.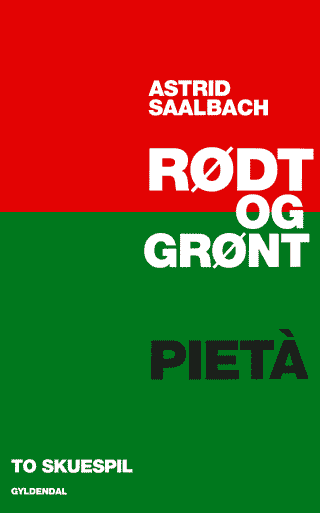 The End of the World (2003). Play for 3 women and 2 men.
Xenia, a younger air hostess, has just landed after an exhausting long-haul flight. During the last part of her return home, she gets lost. She meets a strange young girl, who would rather have been a horse. The young girl leads her into a world beyond our time zones, a world where airplanes of a distant past fell from the sky without reason, and where children are exchanged for roller suitcases. In this world, all of Xenia's dreams come true, dreams she neglected in her earlier life. A play about transformation, passion, and loss that may be the beginning of something new.
"One is truly and cruelly captured by the story, told in a straightforward manner, but also spanning dream-play with imaginary creatures and social criticism with outrageous clones." Monna Dithmer, Politiken
"Set in a non-terrestrial universe, half realism, half dream, to capture the oddly complex experience of sizing up life in middle-age … A beautifully orchestrated work with fabulous, supersonic realizations." Me Lund, Berlingske Tidende
"A condensed and disturbing account of the modern woman and the modern reality." Rikke Rottensten, Kristeligt Dagblad
Premiered at Husets Teater, Copenhagen. Played at Aarhus Teater, Odense Teater, Divadlo na Vinohrady, Prague, Theatre du Trillium, Ottawa, and Rogaland Teater, Stavanger. Reading at Comedie Francaise, Paris, and Alexandrinsky New Stage, Sankt Petersburg. Published in book form in Danish by Gyldendal, and in French, Romanian, and Chinese. Translated to German and English.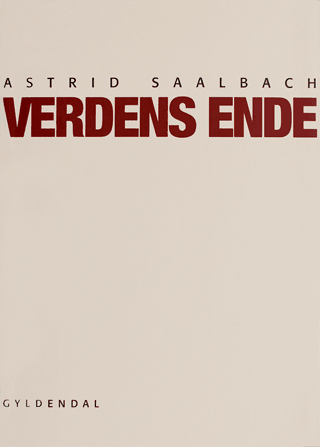 THE COLD HEART (2002). PLAY FOR 4 WOMEN AND 3 MEN.
One winter's night, Sophie, a young drug-addicted prostitute, shoots up in a cellar shaft and finds herself at the Royal Palace. Like The Little Match Girl, she enters the warm palace, and gets engaged to the Crown Prince. All is happiness, but catastrophe lurks in the shape of a valet, who knows the real identity of the princess. This is a contemporary fairy tale about the rise from the bottom to the highest pinnacle and about royalty in a Freudian sense.
"A great, compelling tale of dreams with a somewhat distancing comic element … Powerful and complex images." Mikkel Wallentin, Politiken
"A humorous, satiric fairytale with tragedy lurking under the surface." Jens Kistrup, Weekendavisen
Premiered at The Royal Theatre, Copenhagen. Played at Aarhus Theatre, The National Scene, Bergen, the International Theatre Festival in Saint Petersburg, and at Theatre Galeasen, Stockholm. Published in book form in Danish by Rosinante.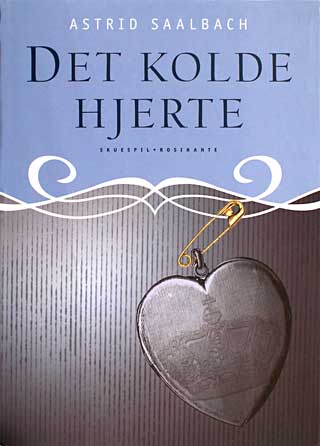 ASHES TO ASHES, DUST TO DUST (1998). PLAY FOR 4 WOMEN AND 2 MEN.
A man and a woman – mature, well-educated, with promising careers ahead of them – begin a love affair. Everything looks bright. But considerations for his children from a previous marriage makes the man leave the woman he loves. Love turns to hate. Aplay about guilt and obsession, and the mysterious forces that govern us and can drive us to terrible and inconceivable actions.
"Brief. Tough. Sparkling with wit. Disturbing. This contemporary tragedy … is gripping and moving in a manner almost unprecedented in Denmark." Me Lund, Berlingske Tidende
"Almost unbearably brilliant." Anne Middelboe Christensen, Information
Premiered at Aarhus Theatre, 1998. Played at Husets Theatre, Copenhagen, Odense Theatre and Rogaland Theatre, Stavanger. Published in book form in Danish by Rosinante.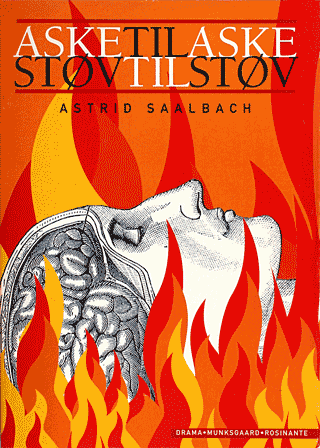 THE BLESSED CHILD (1996). PLAY FOR 4 WOMEN AND 2 MEN.
Part One takes place in the present, where Malte and Victor have just started school, and their parents are far too preoccupied by what the children must learn. Part Two takes place approximately thirty years in the future, where women have a monopoly on power, but nothing to use it for, and men are reduced to slaves or prostitutes. No children born survive. But then Victor, who has become Victoria, gives birth to an especially resilient kid – the first of the new species, which Malte predicted will take over Earth, and those who tell the story … A comedy about the end of the family, fear for the future, and the monsters generated by this fear.
"A critique of society, a poetic dystopia, a mystery about the final decades of our civilization." Jette Lundbo Levy, Information
"The scope and resilience of the play are as reckless as they are formidable." Monna Dithmer, Politiken
Premiered at Aarhus Theatre, 1996. Played at Husets Theatre, Copenhagen, Rogaland Theatre, Stavanger, Hvidovre Theatre, Copenhagen, Uppsala Theatre, Uppsala, and Halcyon Theatre, Chicago. Performing rights have been acquired by Dramaten in Stockholm. Published in book form in Danish by Rosinante.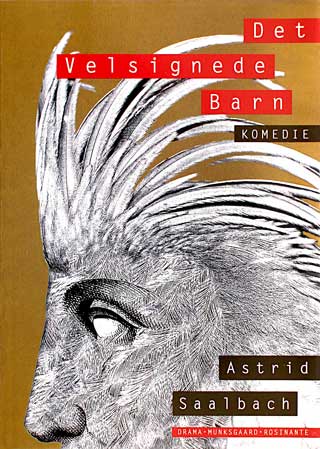 MORNING AND EVENING (1993). PLAY FOR 4 WOMEN AND 3 MEN.
One morning, seven people, each in their own way on the edge of life and of society, declare their biggest wishes for the future. When they meet again the same evening, they are privileged persons, with new names and identities, barely resembling who they were in the morning. Some wishes have been granted, others not, some have been mixed up. They dine, amuse themselves, experience various complications, and drift into the night, which suddenly seems to become eternal.
"Morning and Evening revolves around loss of existential depth, of love, and of natural relation to the greatness of life and death. Not peevish. Not reactionary, and certainly not moralizing." Me Lund, Berlingske Tidende
"The story disintegrates and splits into the smallest components, a series of atomic leitmotifs wander from person to person, from situation to situation, varied and combined in all possible manners between tragedy and farce … Morning and Evening is harsh in its mapping of unhappiness – or rather of non-happiness, and encouraging in its identification of a cause and outlining a responsibility." Michael Bonnesen, Politiken
Premiered at Aarhus Theatre. Produced at Husets Theatre, Riksteatern, Stockholm City Theatre, Östgöta Theatre, Rogaland Theatre, Stavanger, Hampstead Theatre, London, Guelph Theatre, and the National Theatre of Riga. Readings at the Theatre Festival in Strasbourg, and at the Theatre Biennale in Bonn. Published in book form in Danish by Rosinante, and in French, English, and American editions. Translated to German.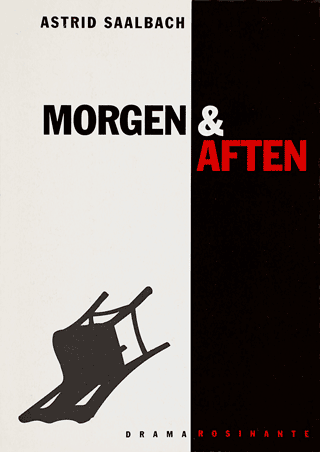 FORNICATION (1992). PLAY FOR 1 WOMAN AND 1 SUPERNUMERARY MALE.
A middle-aged female terrorist in an African country buys herself sex with an Arab man.
The text is a contribution to The 7 Deadly Sins, with the other six parts written by Carsten Jensen, Morti Vizki, Jens-Martin Eriksen, Julie Wieth, Pia Tafdrup, and T. S. Høeg.
MYUNG (1989). TELEVISION DRAMA.
A couple with teenage children adopt a five-year old girl from Korea, named Myung, who, with her much wider experience in life, becomes a challenge they cannot handle.
"With an effective use of flashback, she lets us into an exciting psychological thriller, with Myung as the central character, around whom everything revolves in the cosy country idyll." Jens Bech, Jyllands-Posten
Broadcast on TV by Danish Broadcasting Corporation.
THE DANCING LESSON (1986). PLAY FOR 7 WOMEN AND 1 MAN.
Seven women of various ages and shapes turn up for their weekly classical ballet lesson. The teacher is a former ballerina, whose body has been ruined by the dance, which she is now trying to pass on. During the lesson, her power over the pupils, and their ferocious, uninhibited love for and dependency on her is revealed. They compete for her attention and praise. She praises some, punishes others, and makes everybody dance until they no longer know who they are. A play about the body and the consequences of it being set free.
"Told with a sensitive humour of a kind that also exposes suffering and longing. The mutual fights, woman against woman, during the weekly dancing lesson, can appear desperately funny and turn to desperate release when they are allowed to live out their suppressed feelings." Viggo Sørensen, Jyllands-Posten
"The strikingly painful deficit of warmth and love, the ambiguous motherliness, at once near and remote, the vulnerability of the bodies, and the both tragic and comic revelations of suffering endured – there's purification in bodily suffering." Bettina Heltberg, Politiken
Premiered at the Royal Theatre in Copenhagen, 1986. Played at the National Theatre in Oslo, Aarhus Theatre, in Prague (where after fourteen seasons it is still on), in several other cities in the Czech Republic, in Latvia, Estonia, Lithuania, and Slovakia. Translated to German.
THE INVISIBLE CITY (1986). PLAY FOR 4 WOMEN.
A young woman is employed on trial at a nursing home, which turns out to be more than crowded. Being eager to make herself useful, she quickly adapts to the unusual working conditions. As time passes, the world outside disappears, and she gets drawn into a game between the employees and the elderly residents. A play about oblivion, death, and the willingness of women to sacrifice themselves.
"A scathing look at a major and still growing social problem (discrimination against the elderly) and as a vision of a world where people are making themselves inhuman by dehumanizing others." Jens Kistrup, Berlingske Tidende
"Harsh and moving, shocking and funny." Bent Mohn, Politiken
Premiered at Folketeatret in Copenhagen, 1986. Played at Aalborg Theatre, in Sweden, Norway, and at Teatro Dell Orologio in Rome. 
A FADING WORLD (1984). TELEVISION DRAMA.
A young student is on her way out in a world that she does not understand. Attempting to find her bearings, she accidentally betrays her best friend and herself.
"Powerful, both as a play about today's youth unemployment, and as a timeless psychological portrait of a young person." VG (Norway)
"A rare understanding of both psychological and social matters." Politiken
Broadcast in Belgium, Denmark, France, Germany, Netherlands, Norway, and Sweden.
CHILDREN OF THE SHADOWS (1983). RADIO PLAY.
A young woman who's had an abortion establishes telepathic contact with a maid who, hundreds of years earlier, has killed her own child born out of wedlock.
"Displays a real talent for drama." Jens Kistrup, Berlingske Tidende
Broadcast in Denmark, Norway, and Sweden. Published in book form in Danish by Forlaget Drama.
THE CONFIRMATION (1982). RADIO PLAY.
A Confirmation is held for a young woman. Her family celebrates the occasion and gives her presents, but by doing so they may be sacrificing her in an ancient ritual.
"Proves that Astrid Saalbach, just like in her six month old dramatic debut, Traces in the Sand, writes dialogue, which tells you both something about our time and the people who live in it." Jens Kistrup, Berlingske Tidende
Broadcast in Denmark, Norway, and Sweden.
TRACES IN THE SAND (1981). RADIO PLAY.
A young unemployed couple, living in a future totalitarian society, go on an outing to a beach where nothing is as it usually is. A play about surveillance, dream, and reality.
"An unusually promising debut." Jens Kistrup, Berlingske Tidende
"This is a play capable of surprising its audience." Carina Waern, Dagens Nyheter
Broadcast in Australia, Austria, Belgium, Czech Republic, Denmark, France, Germany, Great Britain, Hungary, Italy, Japan, Netherlands, Norway, Romania, Sweden, and Switzerland. Published in book form in Danish by Forlaget Drama.